Kavitta really helped me hone on what I needed to express and helped me portray the best version of myself to various admissions offices. I am very grateful to have been under her guidance for my two years through high school as she helped me with not only finding out my dream university and program but also getting there.
Ishika Jain
BSC Psychology, Mc Gill University Sept 2019
3RDiConsulting is your one-stop-shop for all university applications. Kavitta comes in with rich experience in this space which helps students plan their university applications in a systematic manner – she provides guidance right from the required GMAT score for a particular school, shortlisting of schools as per an individual's preferences up till the visa application process. Unlike many other education counselors, Kavita personally reads and edits each essay, which is a very critical component of each application.
Aamir Anees Munshi
Masters, University of San Diego
When you are about to make one of the most important educational decisions of your life, what you need is a dependable counsellor by your side and that is exactly what Kavitta offered me. Often the decision which university and programme to choose can get overwhelming and she listens to your needs and circumstances and gives a weighted opinion on which programs to choose. It truly made the difference in ensuring that I got accepted into HKUST. If you are looking for someone who can be depended upon look no further.
Kshitij shah
Masters, Hong Kong University of Science and Technology
Hey Kavitta, I would like to inform you that I am really satisfied with your service right from selecting the course, country to the university, you have been a guiding light. You are very supportive and have held my hand even during visas and accommodation.
The best part was we could disturb you in the middle of the night and you never complained. I remember how we harassed you even after going to study from uni for small-small things.
Ruchit Mehta
Regents University, London
Kavitta has been a great support during the entire process. She was very well informed about various aspects.
A holistic view and not one track focussed, she never pushed for a certain country or university and always had our best interest in mind. She went beyond the professional realm and offered that personal touch.
Shraddha Shah
Masters- Cass Business School, UK
When I decided to study abroad at first I thought of Europe as many other students. However, I then met with Kavitta Ma'am, who gave me insights about other countries. I am glad after that I chose to study in Australia. World class facilities, student-friendly, and great opportunities have made it an ideal place for study. It has been a great experience so far, I am very happy with the university and thank you for helping me get here it would not have been possible without you Kavitta Maam.
Shubham Bumb
Masters in Finance, University of New South Wales
Kavitta was a true catalyst to get to where I am today. Imperial was nothing less than a dream for me, but with her support and help at every stage, be it writing my SOP, CV, various documentation etc and her patience, I could turn my dream into reality. Apart from guiding me with what universities to aim for; from my application process to Visa process, everything was taken care of. I rested assured with all my paperwork.
Siddhika Poddar
Masters - Imperial, UK
Going through 3RDiConsulting as my counselor for my applications to study abroad in the U.K has been one of the best decisions I've made. Ms. Kavitta has helped me with everything related to my application from start to finish. She is extremely efficient and punctual when it comes to solving my queries and getting work done. I would recommend 3RDiConsulting to anyone who wishes to apply abroad for their further studies as it has been an enriching experience to be a part of.
Varun Dave
Masters in Marketing, University of Westminster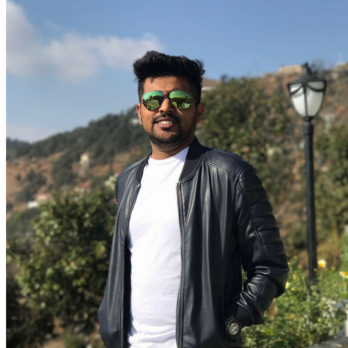 3RDiConsulting has helped me present myself in the most befitting manner by guiding me through all aspects of my application process. Kavitta Ma'am has been very supportive and made this entire process easy. She was always available 24*7 be it midnight or early morning. The entire process from Counselling to Friends is worth remembering. Thank you !!!!!
Yash Chandan
Masters in Entrepreneurial Leadership, Babson University, USA
Kavitta at 3RDiconsulting was my steady support in the MBA application journey. More often than not, the process becomes overwhelming and I was apprehensive about my own abilities and prospects of getting into a top MBA school. Kavitta, with her practical yet encouraging stance, helped me develop an application strategy that highlighted my strengths. She was always a quick call away and her experience and commitment came through whenever I needed any guidance – whether it be from deciding my application pool to ultimately picking the school I wanted to go to. I am happy to say that I will be pursuing my MBA at a top Bschool in Asia and I thank Kavitta for helping me achieve this success!
Alisha Shaikh
MBA, NTU- Singapore